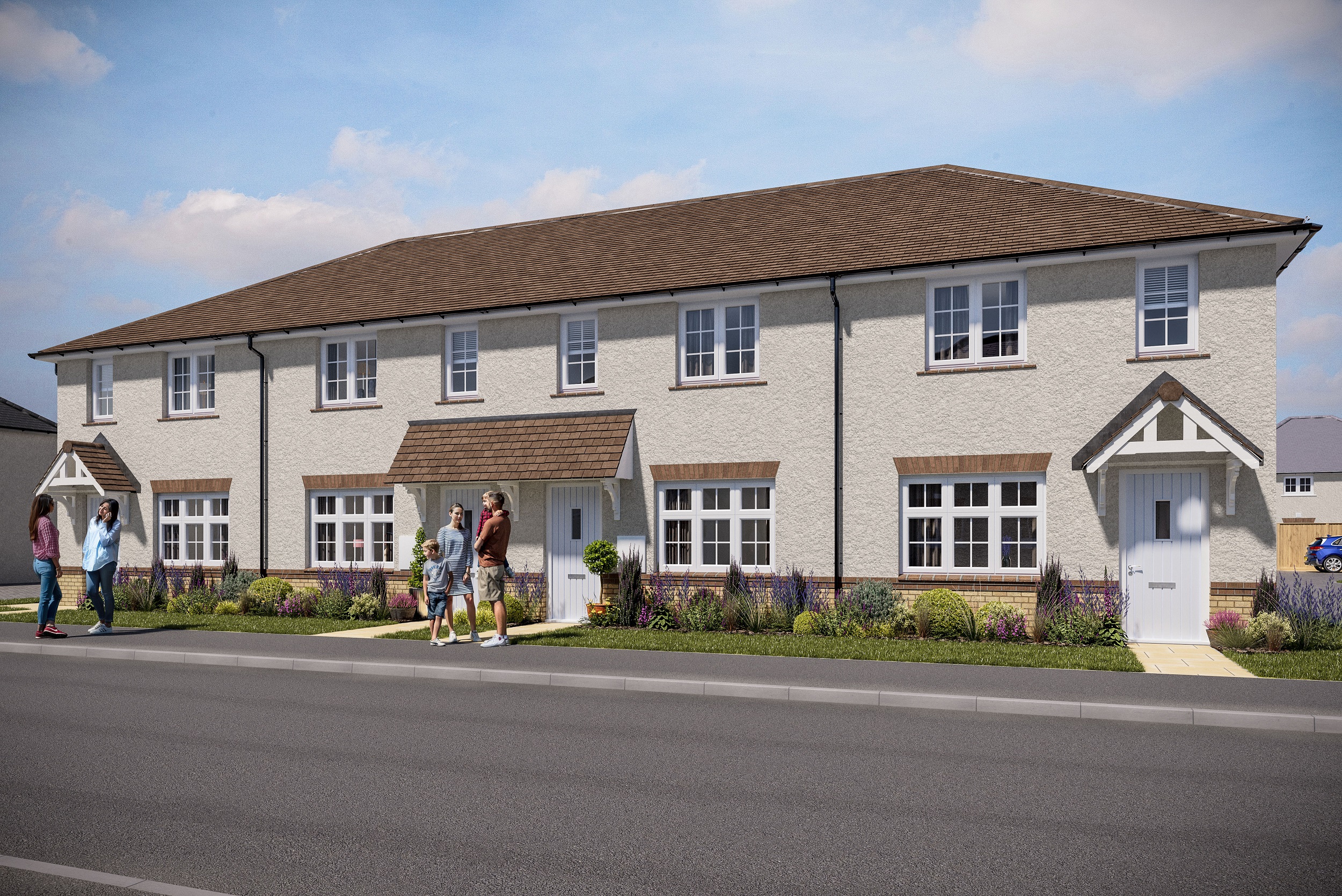 New homes - Moat at Meadow View
Western Road, Silver End, Essex CM8 3SE
Type: House

Bedrooms: 2, 3

Share price from: £87,500
View Property
A real chance to get onto the property ladder
Part Buy / Part Rent Essex
Our aim at Moat is to make your search for shared ownership Essex a realistic option for first time buyers. We are proud to present a wide range of high-quality properties for sale in the Essex boroughs of Basildon, Brentwood, Epping Forest, Harlow, Rochford District, Southend-on-Sea, Tendring and Thurrock.
It's not easy buying your first home but Essex shared ownership gives many people, often first-time buyers, an affordable alternative to buying a home outright. At Moat, we offer a range of stunning new apartments and houses, alongside popular resales, throughout Essex.
Making Essex an affordable county for all is a priority for us at Moat. You can find all available and upcoming properties in the county here, where you can view and get in touch regarding any that interest you.
Your journey towards home ownership starts here and through staircasing, can end with you owning your own home outright.
The Essex / London Commute
One of the great things about living in Essex is the ease of travel both within the county and further afield. With an excellent rail network linking towns across Essex, as well as regular bus services, it's easy to get around without a car. And if you do need to venture out of the county, London is just a short train ride away. The county is also well connected by road, with the M25 and M11 circling Greater London and providing access to a number of key towns and cities. The A12 is another important route that links Essex to Suffolk and Norfolk. Whether you're travelling by public transport or private vehicle, getting around Essex is straightforward and convenient.
As anyone who has ever tried to drive into London during rush hour knows, getting around the city can be a nightmare. Traffic jams are common, and parking is often expensive and difficult to find. Thankfully, there are a number of quick and convenient alternatives to driving. The main-line rail links provide fast and frequent services into Central London, getting you from Newport to London Liverpool Street in a little over an hour. The Stansted Express, which is the quickest route between Stansted Airport and Central London takes around 47 minutes, perfect for professionals working in London. In addition, the county is also home to the local airports of Stansted and Southend. Whether you're visiting for business or pleasure, Essex is an ideal base for exploring all that London has to offer.
FAQ's
Who can buy a shared ownership property in Essex?
Buying a property is a huge step, and it should not be taken lightly. For many people, the high cost of a deposit and the monthly mortgage payments can make buying a property seem like an impossible dream.
However, some government-backed schemes can help make homeownership more affordable. One of these schemes is shared ownership, which allows eligible applicants to purchase a share of a property (usually between 25% and 75%) and pay rent on the remaining portion.
Shared ownership is available in Essex for those who meet the eligibility criteria. To be eligible for shared ownership in Essex, applicants must have a household income that does not exceed £80,000 per year. There are no age restrictions for shared ownership, and the scheme is open to both first-time buyers and those who already own a property. If you're looking to get on the property ladder in Essex, shared ownership could be the perfect solution for you.
What is the minimum amount of savings I'll need to purchase with shared ownership?
When considering purchasing a home through shared ownership in Essex, it is important to be aware of the initial savings you will need. Though this method of purchase is more affordable than buying outright, you will still need a mortgage deposit, which is typically a minimum of 5 or 10% of the total value based on the share being purchased.
For example, if you are looking at a 25% share of a £250,000 home, your mortgage deposit would be £3,750 (5% of £75,000). Additionally, you should have savings available to cover other initial costs associated with the purchase such as mortgage and solicitors fees; this is generally around £3,000. Finally, when you have found your chosen home, you will need to pay a reservation fee to reserve it; this fee is usually between £250 and £500. Having all of these funds saved prior to beginning the process will make for a much smoother purchase.
How do I apply for shared ownership in Essex?
Registering with Moat Homes is the best way to apply for shared ownership homes in Essex. It's free to register, and you'll get alerts of homes you're interested in if you want us to. Applying for shared ownership in Essex has never been easier! Register today!